Maestro Winner – Javier Gomez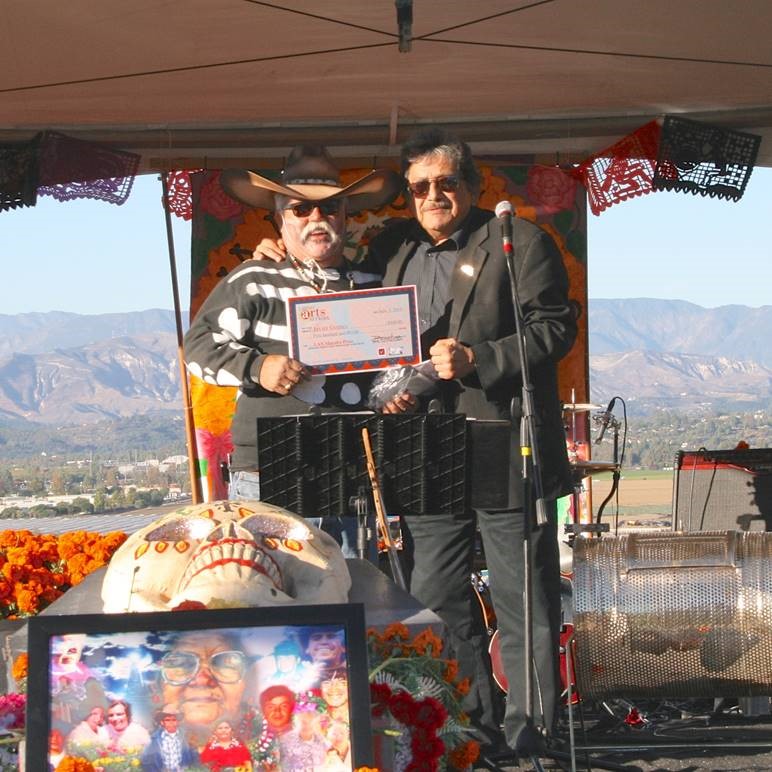 Inlakech Cultural Arts Center
Oxnard, CA
Javier Gomez is the founder and artistic director of the Inlakech Cultural Arts Center, the Ventura County Multicultural Arts Council, Teatro Inlakech, El Instituto Inlakech, and for over 13 years he served as the artistic director of the Ballet Folklorico Regional. He founded Inlakech Cultural Arts Center in 1993 as an after school cultural enrichment program offering free cultural workshops in dance, music, visual arts, drama and other specialized art programs to the communities of Ventura County. He is a cultural arts advocate/activist promoting culture and equality among the arts; a leader in practicing nontraditional casting and cultural democracy in the arts. He is co-founder of Cafe Inlakech and also co-founder of the Annual Statewide Calif Aztlan Chicano/Latino Theatre Festival, showcasing Chicano and Latino Theatre companies since 1988.
On Saturday, November 7, 2015 the Latino Arts Network of California will present a Maestros Award to Javier Gomez, founder of Inlakech Cultural Center, for his lifetime of achievement in support of community arts. Javier is a long time local leader in the arts and culture, an educator and community catalyst. He has dedicated his life and his heart to presenting, producing and promoting Chicano/Mexicano art and culture in the Oxnard, Ventura County area for the past 50 years. He is the author of a searing and heartfelt autobiography "I Was Diagnosed Retarded," that accounts his life and struggle as a Mexicano child and the path he has taken to create opportunities for other children to succeed. Through the dance, theatre classes and other activities and events, Javier has helped a legion of migrant and Mexicano children find a means of cultural identity and expression.
The award will be presented to Javier during the 8th Annual Día de Los Muertos Ventura County festivities, a fitting tribute to a man who has given so much to life. The Maestros Award is given to unsung heroes in our Latino communities throughout the state who have earned the thanks and recognition for a lifetime of work. Javier Gomez is a stellar addition to that list of awardees. Bravo Javier!
If you want to see what community cultural arts heroes look like, check out the list on our Maestro Page and consider making a nomination.