About
The Latino Arts Network (LAN) is an alliance of individuals and organizations dedicated to strengthening and promoting California's Latino Arts.  LAN is a 501(c)(3) nonprofit arts service organization and public charity with four major areas of focus:
Communications & Networking
Research & Advocacy
Presenting & Touring
Capacity Building
The Latino Arts Network was founded in 1997 by a consortium of several California community-based Latino arts and cultural organizations. The mission of the Latino Arts Network is to support and strengthen the Latino arts community and to promote the cultural well being of the communities and artists we serve.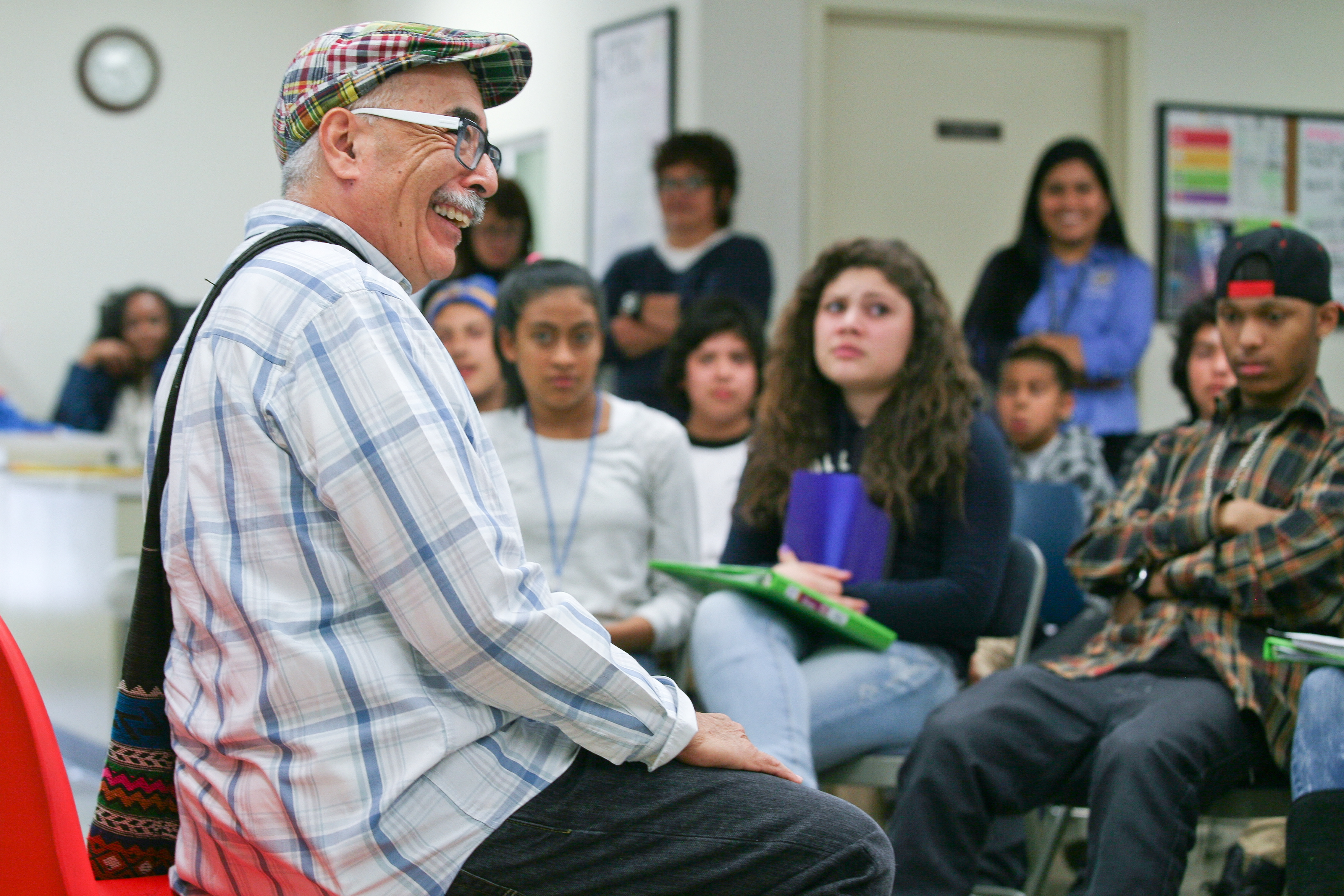 LAN Presents: Poet Laureate, Juan Felipe Herrera for Teen Voices poetry workshop.(Photo: F. Anthony Smith)
Throughout our unique history, our organization has provided technical assistance and educational services to arts organizations; conducted regional meetings and convenings to benefit Latino artists in all disciplines; produced traveling exhibitions and public performances; and provided educational and informational services to government, foundations, other philanthropic institutions, as well as the public at large about issues relating to the Latino arts community.